Lindsey (a.k.a The Teacher Wife) is having a fabulous linky party for favorite picture books. This is one of my favorite topics so I am more than happy to join in. I love so many books that it's hard to choose a few.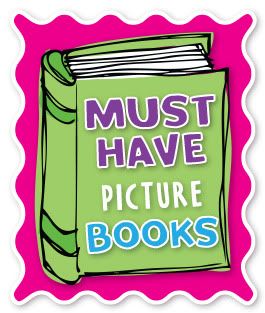 I'm sure by now that most of you know about my obsession with Mercy Watson books. These are my absolute favorites to read to the class and my kids love to read them too. They are absolutely adorable. I keep hoping there are more in the series.
A new favorite of mine is the Scaredy Squirrel series. I just found them last year and I love these books. They are so funny. There are so many funny things on each page. When I read these to my class, I find myself laughing at things that the kids really don't get.
Who doesn't love Splat the Cat? I am a sucker for illustrations and I just love the look of the illustrations in these books and the stories are good too.
I love teaching with "Goldie and the Three Hares." The kids really love the story and it's easy to use because it's a twist on a familiar story. It's great to use for teaching cause and effect. You can find my post about it
here
.
I don't know if this counts as a picture book but it is an extremely easy chapter book with lots of illustrations so I am going to include it. This is such a good story and the storytelling style is so funny.
One of the greatest picture book for teaching is "The Little Mouse, The Red Ripe Strawberry, and the Big Hungry Bear." It's great for teaching inferring and predicting.
"Ish" is a book that teaches children to be confident in themselves and not worry about what others think.
Two new books I ordered that I can't wait to use in my classroom are:
Don't those aliens remind you of the minions from Despicable Me? Haha
Super cute!
Okay, I could go on and on all day with books that I love. I have an addiction to children's literature. I can't wait to see what everyone else picks as their faves so I can add some new books to my classroom library. Not that I need anymore but I love getting new ones.
Don't forget to let me know your favorite children's book for back to school
here
.
I will be choosing a winner for my new "Back to School with Books" pack tomorrow morning.