It's time for Must-Read Monday (on a Tuesday.) Today I am going to share some of my favorite books for teaching vocabulary.

My first book to share is great for teaching kids to use context clues.


"Baloney Henry P." has a ton of made up words and the kids have to use the context of the sentence to figure out what the words mean.

To teach homophones, "Dear Deer" is perfect. My students always love this book.


Similes can be hard for kids to learn. This book, "Crazy like a Fox: A Simile Story," teaches them in a fun and engaging way.
To your students have trouble with those fun little sayings that they may have heard but have no idea what they mean. This book is perfect for them.
What other books do you use to teach vocabulary skills?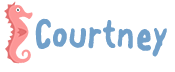 This post contains Amazon affiliate links.