It's Sunday so that means that it's time for visual plans. Can you believe that it will be April this week? The countdown to the last day is nearing.
For reading this week, we are working on inferencing and main idea.
For inferencing,we will be reading Two Bad Ants and I Want My Hat Back. Both of these are very reliant on the illustrations and I think that makes a good book for inferencing. If you download my plans, you will find a freebie to use with Two Bad Ants.

We will be reading Mr. Putter and Tabby Walk the Dog to practice main idea in fiction. We will be using the chapter titles to help us figure out the main idea of each chapter. I love Mr. Putter and Tabby so I try to use these books as much as I can.
For unit, we are studying fossils and dinosaurs. We were supposed to study this earlier in the year but we didn't fit it in because of snow days. We had to fit this unit in because the kids love learning about dinosaurs and fossils.
I have a bunch of books to read on dinosaurs and fossils. I'll fit some activities in here somewhere.
Also, you can find me over at Owl-Ways Be Inspired today with a great spring freebie for you. Click on the image to head over there.
Have a great week!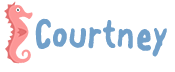 This post contains Amazon affiliate links.