I'll admit that I'm a history nerd. I love reading historical fiction. I thought I would share some of my favorites with you today.
I read
Songs of Willow Frost
over spring break and I couldn't put it down. The main character is an orphan who is given up during the Great Depression. He remembers his mother and wants to find her after he sees her picture as a actress. This story is heart-breaking and inspiring all at the same time.
I love all Khaled Hosseini's books. I was anxiously awaiting for this book to come out. So good!
The Aviator's Wife
is about the wife of Charles Lindbergh. Very interesting read.
This book is one of my favorite books that I have ever read. I read it a long time ago but it stills stands out as a favorite.
I could go on and on about my favorite historical fiction novels but I'll stop for today. Do you have any favorite historical fiction novels that you love? I'm always looking for some new reads.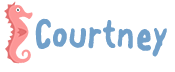 Post contains Amazon affiliate links.