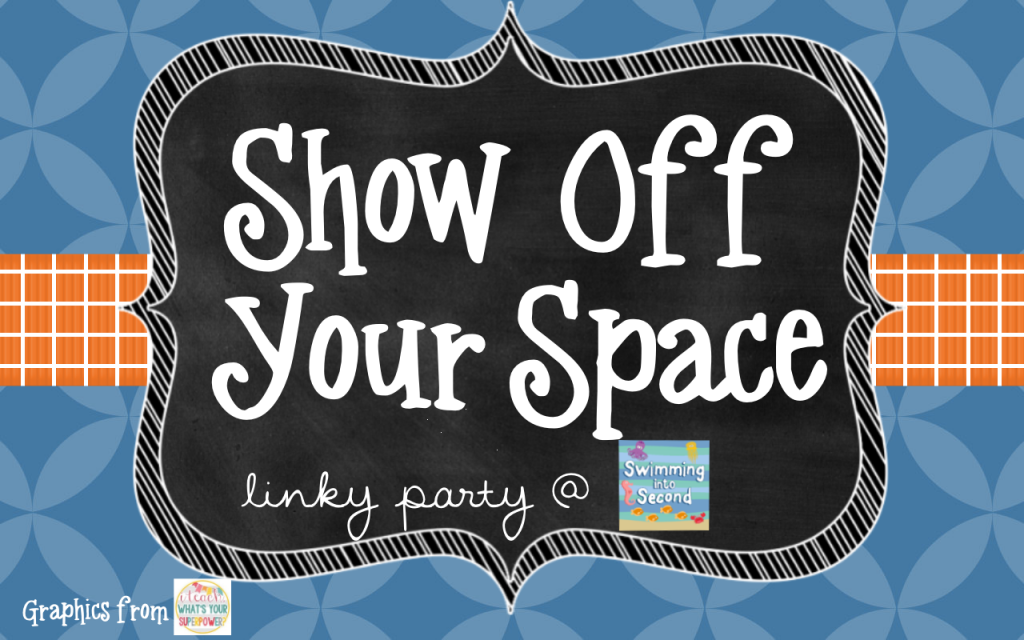 It's time for my third Show Off Your Space linky party. Link up with me to share photos of your classroom. All I ask is that you include the image above and link back to this post. I've added a direct code for the image that you can just put in the HTML code of your blog and it links right to me. Any linked blogs that don't include the image or link back will be deleted. If you don't have a blog, link up with the #showoffyourspace2014 on Instagram. You can also tag me @swimmingintosecond in the photo.
So here's my classroom. I decided the keep the owl theme for one more year. I really wanted to do a superhero theme but I had too much invested in the owls to change so quickly. So, I decided to include some owl superheroes.
Here's a panorama of my room.
This is my behavior board. The rule templates are from
Nicole Blunt's Rainbow Bright Chalkboard pack.
Number template from
Erica Bohrer's Back to School Organizational pack.
Love my owl baskets from Target!
This is my front bulletin board. The owls are in a pack I bought from
Pink Cat Studio.
The owls in the pack weren't the right colors for my room so I traced them on my Activboard. Then, I colored them in with chalk pastels. My school's laminating machine almost ruined them but Office Depot saved the day. I made the student names with my Silhouette. (Please ignore the clutter in front of the board. This was from a few days ago.)
This is my classroom entrance. The bookshelf is cleared in this photo. The birthday chart and clock lablels are also from
Pink Cat Studio.
Another view of my classroom entrance.
My small group reading area. I made the banner above my curtains with Silhouette. I used the same paper that I used for my work board. Love how this turned out!
This is the back view of my classroom. The desks are set up for Meet the Teacher night.
Love my work board! The scrapbook paper looks great and I was able to fit 21 pieces on my bulletin board. The alphabet is from
Ladybugs Teacher Files.
My word wall and classroom library. Unfortunately, I didn't get any other good pictures of my classroom library. I'll take some more shots this week.
I would love for you to link up to share pictures of your classroom. If you link up, be sure to link to a direct post with your classroom photos. Also, you will need to include the link up image with a link pack to this post or your post will be deleted.