Homework, homework, homework. This can be so frustrating for any teacher. I have worked on my homework system for the last few years and I finally have a system that works for me.
Each student in my class has a homework folder. This can be any kind of folder but I use the plastic folders with pockets like the one below.
I send homework folders home with the students on Mondays and they have to return their homework on Fridays. They can turn it in earlier if they get it done but it has to be in on Friday.
On Fridays, I check to see who has their homework turned in on time. I'm mean and I don't count it on time if their momma brings it in later on that day. If it's not in on Friday morning when they get to school, it's late. I always tell them that their momma isn't in 2nd grade and it isn't her responsibility to turn in their homework. I know this sounds harsh but they have got to learn to be responsible.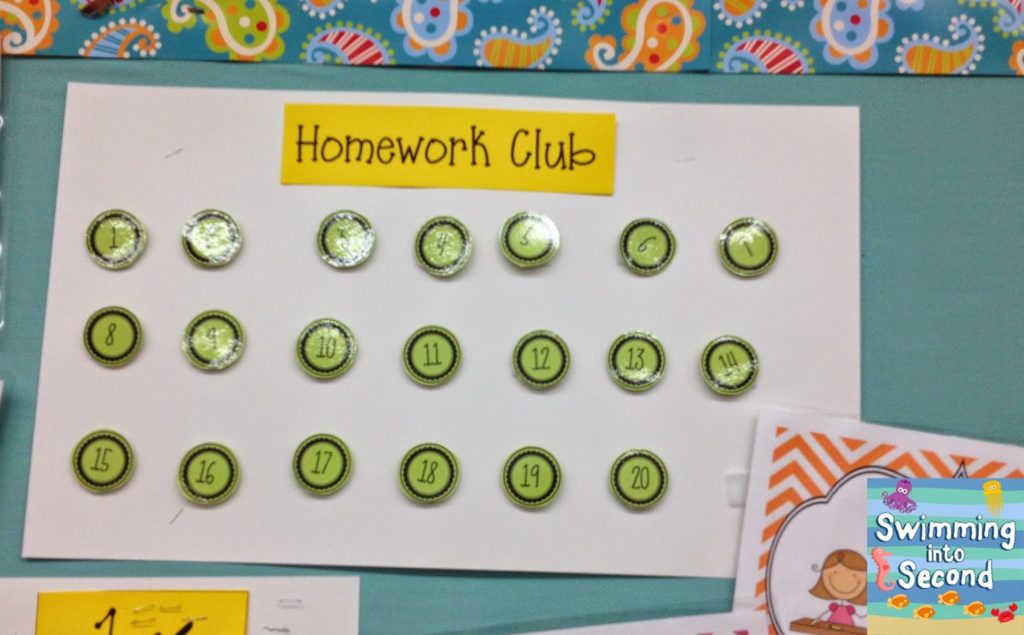 This poster hangs up in my room. If a student doesn't turn his/her homework in, their number comes off the board. At the end of the month, every student who has turned in their homework on time and complete gets to eat lunch with me in the room. We usually watch a video on the Activboard and they think it's the best thing ever. Simple and it works! The past two years that I have used this system, I have had more kids turn in their homework than ever before. Usually if a kid has to stay in the cafeteria to eat while the others eat with me, they learn to turn it in on time so they don't have to stay behind again.
I get asked quite a bit what I use for homework. I change it up quite a bit but I finally found a resource that I love for homework. I level my homework so I have 3 different versions that I use. I bought all 3 of these books on Zulily when they were on sale. (
Click here to join Zulily.
) If you watch, they will probably be on sale again. You can also find them on Amazon.
I love this book because it has a grade level text with several different activities to do with the text. There is a comprehension section, a vocabulary section, a grammar section, and a writing section. The texts are usually 1 or 2 pages so I copy them front and back. I copy the other sections I want them to do and staple the pages together. Since they have 4 days to do their homework, I usually give them 2 pages, front and back, of activities to do along with the story they read.
These stories were great for my advanced readers.
I used these for my struggling readers but they were a bit simple for some of them.
For my lowest readers, I also used Stephanie Stewart's Flash Fluency pages for them to work on sight words at home. My struggling students loved these and they really learned their sight words from them.

I also used Jodi Southard's Fluency packets for my lowest students.