Happy Tuesday everyone! Today was an inservice day for the primary election so I have a little more energy to blog. I want to share with you some fabulous new resources for Carson-Dellosa. Carson-Dellosa sent me the resources to try but all the opinions are my own.
The first resource they sent me was this resources for science interactive notebooks. I really loved this resource! Of course, I forgot to take pictures of it in action but I wanted to share a few of the great ideas included.

Here are some sample pages from the resource that are perfect for spring. There's a great activity for Earth day and teaching your students to reduce, reuse, and recycle.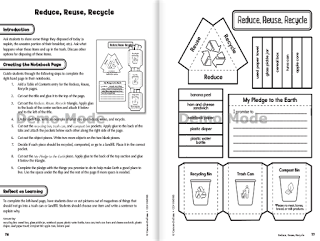 One of my favorite resources was the life cycle pages included in the book. Here's a sample one for butterflies. There's also one for frogs and plants.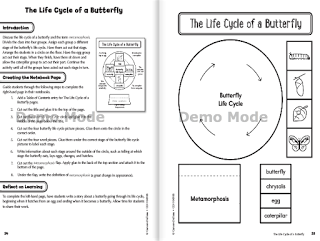 I love that they included blank notebook templates in the book so you can use them for whatever you want. Here are two examples. The possibilities to use them are endless.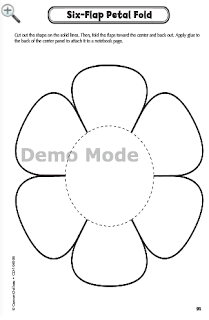 I thought this one was great for teaching about flowers. Students could write their science vocabulary words on the petals or they could write characteristics of plants.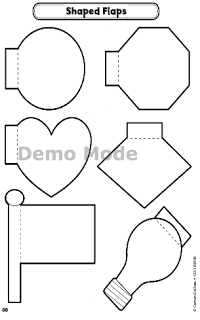 I love these little shaped flaps. They could use the lightbulb for when they had an AHA moment. They could use the heart for something that they loved. The octagon could be used for something that made them stop and think.
If you go to Carson-Dellosa, you can view the pages within this book. Click
here
and then click "Look Inside."
The fine folks at Carson-Dellosa also sent me some bulletin board sets to pretty up my classroom. Now, I don't have much bulletin board space so I had to use these on the side of a file cabinet and on my whiteboard.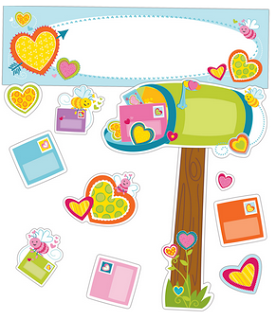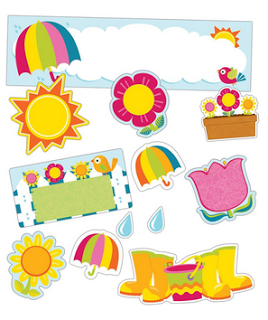 I'm using the heart decorations for Valentines day to share some great homework. My kiddos have been really slacking on their homework so showing off a few pieces really gets them motivated.
I've been having another problem with my class taking AR tests without reading the books. Well, that's just not going to fly in my classroom so I thought I'd challenge them to go 3 days with everyone passing their AR test.
Now this is not as cutesy as I would like but it's March and I'm running on fumes right now.
Hope you have a great night!
Review Disclaimer: I participate in the Brand Ambassador Program for
Carson-Dellosa and have received these products for free to review.