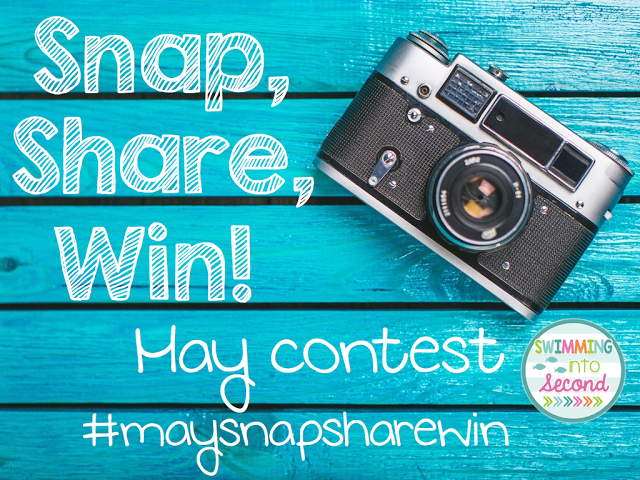 Are you ready to win the easiest contest ever? All you have to do is share a photo of one of my products in action. It can be you prepping the product, the kids using the product, or something hanging on your wall. It can be anything that shows off your products (Just be sure to keep your kiddos' names faces away from the camera unless you have permission to share.)
Share your students signing my memory book product or you using my Dive on In pack to teach about the ocean. Maybe you have my anchor charts or phonics cards hanging on a wall. Be creative and enter often. (The pictures need to be different each time.) Be sure to tag me @swimmingintosecond and use the #maysnapsharewin.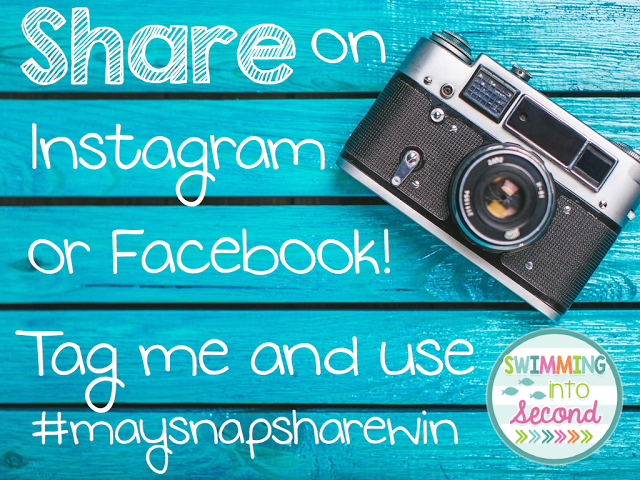 You can enter once a day until midnight on May 31st. On June 1st, I'll
pick a winner to win the $50 giftcard to TPT. Easy peasy! So snap and
share away!