It's time for the 3rd post in my ABCs of 2nd Grade series.
Today, I am going to focus on centers. Centers are a huge part of my classroom.
FYI – Part of this post has been recycled from a previous post.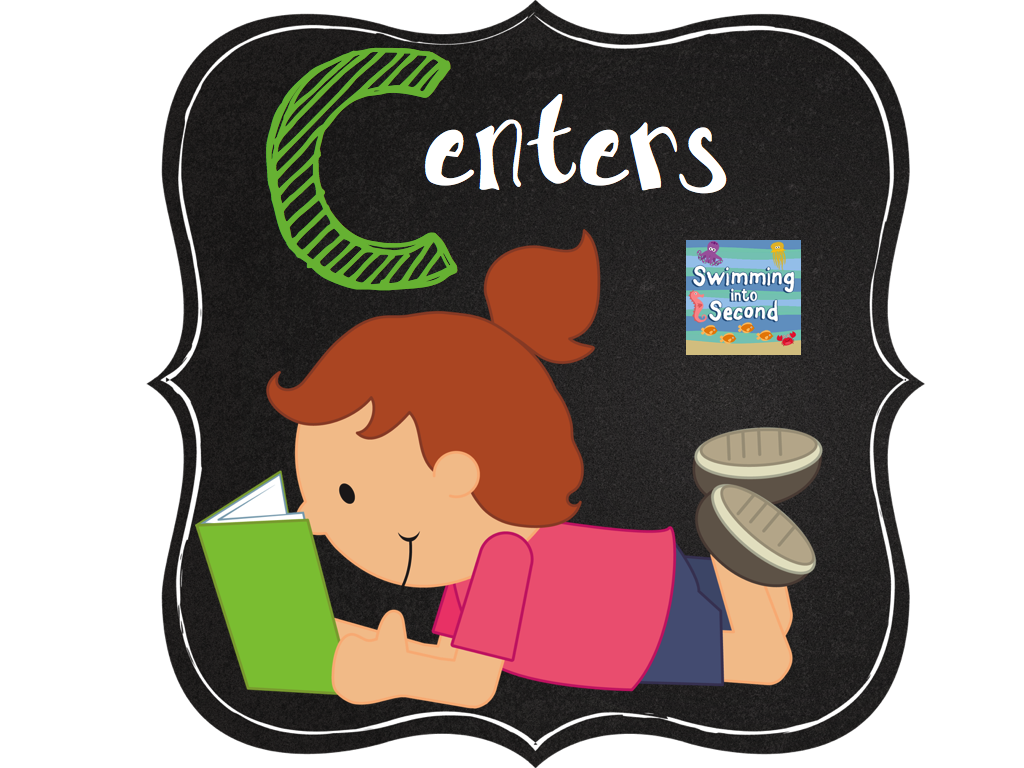 My students do literacy centers during my small group reading time. I usually have 4 rotations because I have 4 reading groups. The rotations are Meet with Teacher, Read to Self, Writing, and Centers.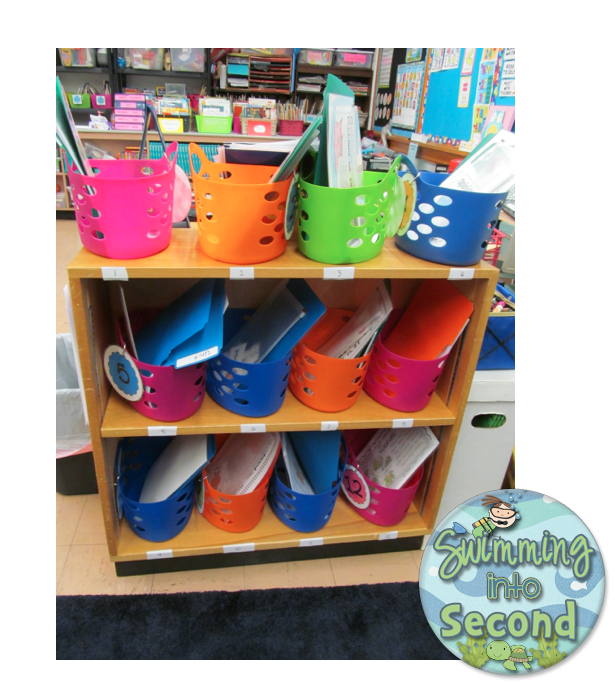 Here is my center shelf. I have all my centers in these flexible totes that I got from Hobby Lobby. I'm wishing I got some more of them for my math centers. Anyways, these are great for centers. I've used them for 2 years and they look brand new.
Inside each tote, I put the center direction card and a plastic envelope with the materials they will use in that center.
I was going through Ziploc bags like no other so I was looking for something that would last. I got these plastic envelopes in the mailing section at Office Depot. There are 3 in a pack. These envelopes have lasted for over a year and are still in great shape.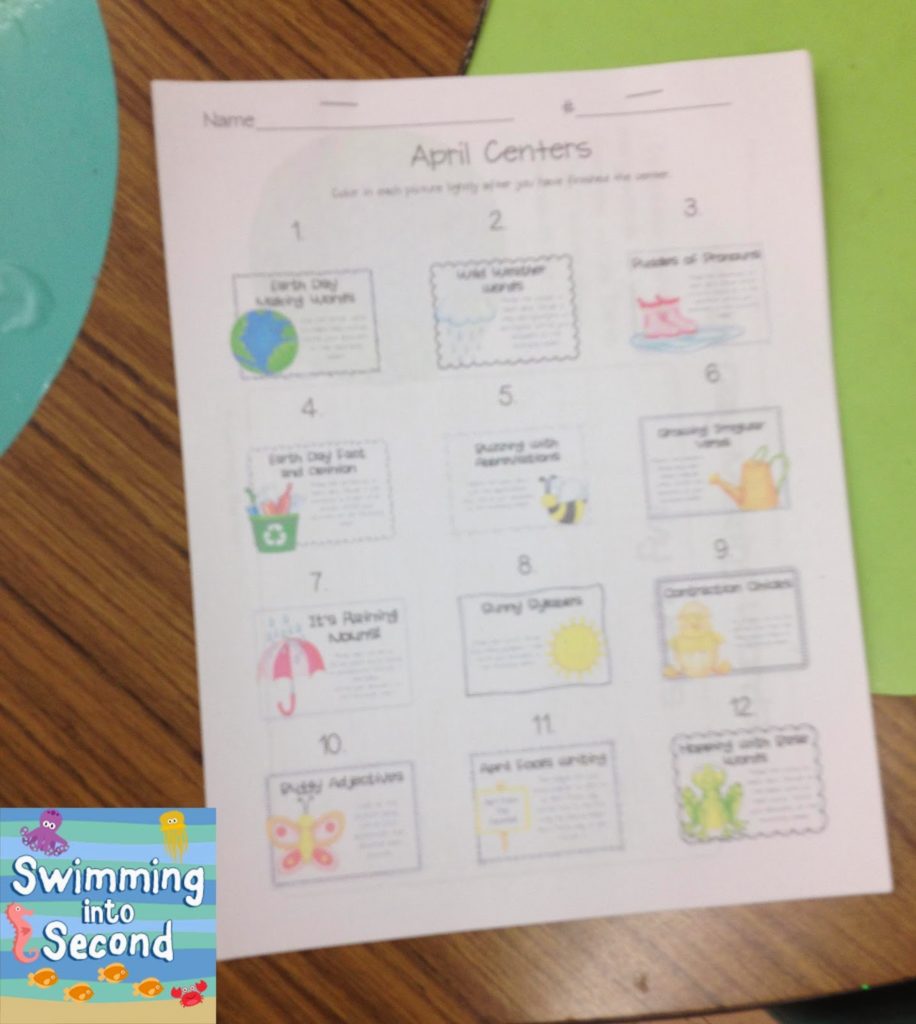 This year, I made some changes to my centers. I used to put the recording sheets in the tubs with the centers but I had some students doing the same center over and over again. So, to make it easier on me and them, I made a center checklist for them to color when they are finished with that center. (These checklists are in my packs of literacy centers.) I've also stapled all the recording sheets to the checklist so everything is together. This is much easier for me to grade than 12 loose papers.
For my math centers, I don't have many pictures. Sorry! I was so bad at taking pictures this year.
I've
been trying to do math rotations for several years but I could never
work it in during our short time period for math. This year, I tried to
make it a priority. I was able to get math rotations in a lot more this
year but it all depended on the skill we were learning. When we were
struggling through regrouping in subtraction, those rotations just
didn't happen.
This picture shows my math rotations board from the beginning of the year. This is when I was really ambitious about getting all this in. By the end of the year, I only did 3 rotations. The students always met with me during one rotation. The other rotations changed throughout the year but I usually had them do a math center with their partner and use IXL math on the computer and iPads.
If you are looking for some great monthly literacy and math centers, be sure to check out my TPT store.
I have made a freebie for you with the math rotation labels. Click on any of the images below to grab the freebie. These labels will be free for one week only. Be sure to leave me some feedback while you are there.
Check out my next post about that crazy dismissal time.